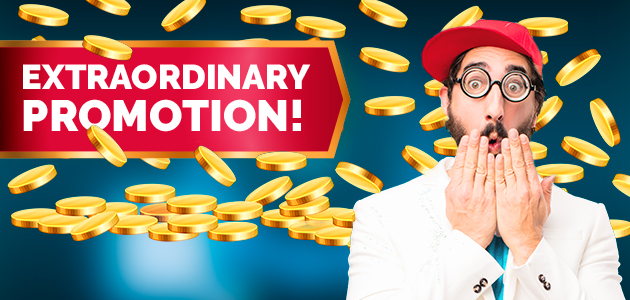 ACHIEVEMENTS PAGE
Welcome to ACHIEVEMENTS PAGE of Extraordinary Promotion!
Here you can pass training, register your ads or story and contact the Program coordinator to get clarification about the rules.
Please choose your activity and enjoy your reward!

>>To consult Extraordinary Promotion! program coordinator

Intel® Technology Provider program registration

All Intel® Technology Provider partners can earn points on qualifying Intel purchases. Partners can then spend their points at Gold and Platinum tier to get fantastic rewards including vouchers; for local distributors, marketing materials and travel vouchers. Join now to start earning.
After registration claim your new ITP number using the link below and after we receive Intel confirmation, you will get reward. Registration and claim should be made within promotion period.

8th and 9th Generation Intel® Core™ Processors Training
Watch three educational videos about 8th and 9th Generation Intel® Core™ Processors using the links below (you should be already registered in Intel® Technology Provider to reach them) and then pass a quiz. 100% correct answers will bring 500 Points to your company. A notification about successful completion will be sent to you by e-mail.

8th and 9th Generation Intel® Core™ Processors advertisement
Do 3 promotional activities featuring Intel 8th and 9th Gen Core CPUs and receive 2000 Points. Don't forget to get the mediaplan approved before you start and make screenshots to claim your reward!

#ILoveIntelCPU in Social networks
Share your post in social networks about using Intel 8th and 9th Gen Intel® Core™ Processors, add hashtags, make it available to share and receive extra 5000 Points

Server seminar/ demo event participation
Every Participant of such a server event will be able to register on ASBIS web-site through ACHIEVEMENTS page of the Extraordinary Promotion! in the promotion period and first 40 registered customers will receive 2000 ITP points.

Write "YOUR STORY" - a short story (min 500 symbols) about your experience of using Intel Xeon Scalable Processors AND/OR the benefits of Intel Xeon Processors you find over competitors. Another option is to do 3 promotional activities featuring Intel XEON Scalable family processors. Reward for successful completion – 2000 Points