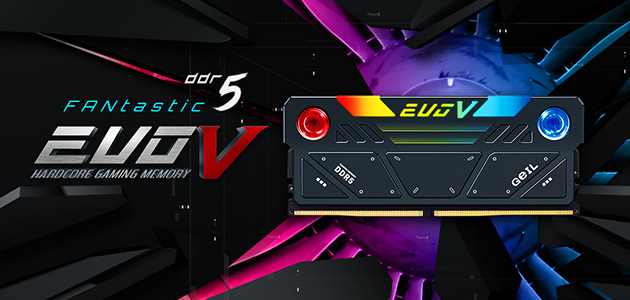 GeIL
GeIL – Golden Emperor International Ltd. – one of the worlds' leading PC components & peripheral manufacturers that concentrates on making the most innovative products, from memory modules to gaming peripherals, for PC enthusiasts worldwide. Established in 1993, GeIL has soon become one of the most trusted memory professionals in the industry.
The introduction of the first ever memory heat-spreader, the dual-channel packaged memory kit and lifetime warranty are all innovative concepts GeIL introduced in the PC DIY market from 2000~2003. Since then, GeIL has been concentrating in perfecting the technologies of IC testing, memory burn-in and quality assurance for memory products in application in all segments of the market.
In 2011, GeIL introduced the world's first HDST-Hybrid Dual Sensor Technology gaming mouse to the market - MeduZa. One mouse, two sensors and three different modes, MeduZa fulfilled PC gamers with the ultimate solution for its perfect game-type-sensitive sensor preferences. Shortly after, a complete line of ingeniously designed gaming peripherals were introduced by EpicGear – Equip to Dominate.
RANGE OF PRODUCTS you can find HERE