Dubai (United Arab Emirates), June 14, 2012 – ASBIS Middle East, a subsidiary of the ASBISC Enterprises PLC (WSE: ASBIS), has been named a "Component Distributor of the Year 2012" at "Partner Excellence Awards" gala event held by "Reseller Middle East" magazine.
An excellent service, value-added services and solid channel commitment has helped ASBIS in winning "Component Distributor of the Year" award for the third time in a row.
The Awards evening was preceded by the RME Partner Excellence Conference, which brought together thought-leaders in the vendor and reseller community to discuss trends and challenges of dealing with IT solutions and products in the Middle East.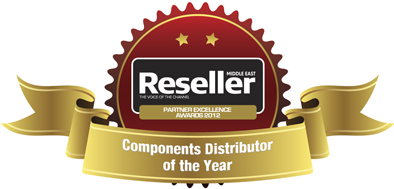 "The third annual Awards received over 250 nominations across 30 categories. For our prestigious online nominations for the Reader's Choice we received an overwhelming 12,000 nominations," said Richard Judd, MD of CPI. "RME has highlighted the work of channel organisations and the trend-setting individuals leading the charge with these 30 trophies."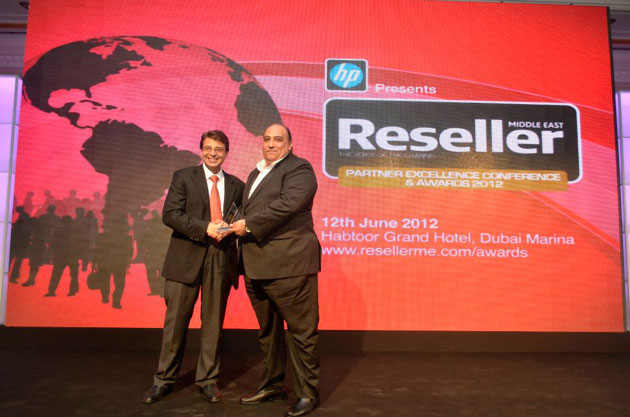 Hesham Tantawi, VP META, is receiving the Components Distributor of the Year AWARD
For more information visit RME

About ASBIS
ASBISC Enterprises PLC (WSE: ASBIS) is based in Cyprus and specializes in the distribution of IT products from worldwide leading manufacturers such as Intel, AMD, Seagate, Samsung, Microsoft, Apple, Dell, Toshiba, Acer, Lenovo and Hitachi. The company has own subsidiaries in 29 countries, more than 1,240 employees and 26,000 active customers in over 85 countries worldwide, and its revenue reached US$ 1,48 billion in 2011. For more information visit the company's website at www.asbis.com.