Mainly difficult to work in, very few areas that resemble the rest of Europe in business practices or normal contracts - the CIS represents the wild frontier in IT sales. There are distributors and resellers out there; the size of the opportunity the CIS countries represent is small, but rapidly growing. You could try to do it all from Kiev, but the distances are vast. And if you go, be prepared for some tough trading, possible inflation, problems getting product through borders, piracy and a generally robust approach to deal-making...



How do distributors and resellers cope with a high growth, fast changing market, with low broadband levels, high piracy and strong local loyalties, on top of political in-fighting and such a powerful neighbour and former master? Only this week Russia threatened to pull the plug again on Ukraine's gas supplies, so plans for growth have to be tempered with a reality check. Most larger firms either run the CIS from Germany, Moscow or are headquartered in Kiev, which is close to western standards as a city, though prices are sky-high and rising.

Dr Stefano Verginelli, Allied Telesis general manager, EMEA enterprise sales says: "In eastern Europe we always use local distributors, especially in Ukraine. For pan-Europeans it would be very competitive; perhaps when the markets mature it may be different."

Allied Telesis uses the top distributor Datalux, which offers a mix of high tech and components, UPS systems, phones, printers and typewriters, as well as Dell and HP products. "We don't distribute directly in Kazakhstan, we go through our Russian partners. It is a difficult country, you have to know the market. Our partner has a branch office," says Verginelli.

The Russian market is growing for Allied Telesis at the rate of 17% t o 18% a year and this jumped to 23% last year, he says, and we expect that it is dominating most vendors' thinking about the CIS region.

George Dziedzic of channel advisors Foster-Maccallum.com: "We used a software development company based in Kiev for about a year and got to know a little about the Ukrainian market as a result – some very clever people (rocket scientists, mathematics and computer science PhDs)."
"When I was in Kiev just over a year ago, the pace of change was staggering and visible on almost a daily basis. The German and Austrian banks were getting in there at that time. Ukraine was enjoying its freedom from Russia."

The institutions and enterprises setting up in Ukraine and Belarus know they need good security and system monitoring. Imprivata is expanding rapidly as demand rises for its appliance-based access control systems. With a new office in Germany it is already addressing the Ukraine market, where it already has around fifteen engineers. "Along with the Baltic region, Ukraine etc generate a lot of excitement, and opportunities beyond what the GDP would suggest," says Imprivata's VP EMEA Operations, Wayne Parslow.

For a wider picture, we spoke to Oleg Nikitsky, Symantec's distribution manager, who is responsible for all the company's distributors in the CIS region - four in Russia, one of which is a value adding distributor (VAD), the others volume; one volume in Ukraine and one VAD, two volume and one VAD in Kazakhstan.

"Through these we reach thousands of resellers. This number has risen every year – increasing quite rapidly." And the resellers range from systems integrators working at the enterprise end, with the ex-VERITAS solutions, at the other end are resellers selling anti-virus and Backup Exec product line. SMB, mid market and enterprise are addressed by the range of products.

Most of the problems he faces are with piracy, rampant compared with Europe – "people are just not used to paying for software especially in small sized companies." Logistics is not so much a problem – the distributors are quite good at it, in fact, he says. Language, though, is an issue: What is commonly available in UK and Germany is less so in Russian. "English is not widely used or understood. We are translating software and web sites and information." But there is no issue with the quality of the staff: the education system is good and a very strong feature: "A lot of people are very technical, even if they are sales managers or administrative positions, they understand the technical nature of the products. We do not have problems explaining what our software does."
As a vendor, Symantec manages to pass on the problem of pricing in an inflationary world – "We sell to distributors in dollars, who provide the pricing for resellers depending on the exchange rate."
Moscow and Kiev are westernised – it is different out in the countryside. Western Ukraine is quite European, the east is still "Sovietic". But the biggest difference is between the few big cities and regions. Moscow, St Petersburg are quite different. Moscow is very expensive in terms of property, and cost of living; Kiev is similar.

Microsoft runs the CIS channel operation from Munich and this covers Russia, Ukraine and Kazakhstan. Georgia is run from Ukraine. But these others are all very small markets, says Microsoft's Charles Arizmendi, head of channel strategy for the CIS. In the CIS, most of the people, and most of the IT outside Russia is in Ukraine and Kazakhstan. In terms of PC shipments Ukraine is actually is the second largest in the region after Romania. According to IDC growth figures are 26% for PCs and for servers, 21%.

"I moved here because I think that in the next four or five years this will be the highest growing region in the world. Everyone is growing through the partnership systems; we can sustain high growth for at least the next five years," says Arizmendi, who estimates there are 5,000 IT companies in the CIS.
For Microsoft, Russia and Ukraine are joined, not just through language - Russia because of size, and Ukraine because of its growth. Kazakhstan is also growing, he says, but is much smaller, so is grouped with smaller eastern European countries. Uzbekistan is considered a start-up country, in another group. Symantec's Oleg Nikitsky agrees: Belarus is a much smaller market- as Ukraine is smaller than Russia, so Belarus is smaller than Ukraine, he says. "We're just started to do business there, we have a distributor there. We do some activities and sell some enterprise product there. And Kazakhstan is comparable to the Ukraine."

Generally Russia is the biggest, then Ukraine and Kazakhstan, then Belarus, Moldova, and Georgia. Kazakhstan and Ukraine are growing fast. There is not so much business in Uzbekistan, Azerbaijan, Armenia, Kyrgyzstan, Tajikistan and Turkmenistan so far.

Who is buying the products? "Mainly our industries are telco, government, banking oil and gas and manufacturing. It's the same pattern everywhere across CIS," says Oleg Nikitsky. "In the antivirus market – it is highly competitive, because we have local producers such as Kaspersky who are a strong competitor for us. In other countries- we both compete and partner with hardware vendors – HP, EMC and IBM, so our products are in both competitive and co-operation. We don't plan to add any distributors – our channel is quite well formed."

Microsoft faces one big issue: piracy in this region is one of the highest in the world – it's like SE Asia and China – over 80% according to the Business Soft ware Alliance. "In the Ukraine, the BSA has just opened an office, so for us- it's one of the three areas of growth as the companies look to go legal," says Charles Arizmendi.

General education levels are high in the region and everyone is good on technology, he agrees. Then there is the spectacular growth in certifications: "This year in the Microsoft Certified Engineer (MCE) qualification, we have very high number certified in the new technologies, servers and desktop products. We're four times the previous numbers – Ukraine has grown 370% - over 200% in the last six months. Kazakhstan has added 100%. That is more than western Europe and Latin America, higher than Japan – yes, higher in absolute numbers. The installed base is low, but in the next few years, there will be a lot of certified people in the CIS."

On piracy and under-licensing Microsoft is training the channel in licensing models and license asset management. "This is so they can educate the customers in the licensing model; there is also some prevention we need to do – working on the multinational and local systems builders who produce them naked – without operating systems. We have to have an engagement programme with them."
Then there is the work that the BSA does in Intellectual property rights – Microsoft's own "Genuine Software Initiative" is hard to push when there is no Internet connection by broadband.
In terms of the reseller side, legalisation and security are driving a high growth. Among system builders growth is 70%. That drives new interest and people in CIS are very technological and keen to take a look at the new technologies including servers, solutions investment and SQLserver, says Charles Arizmendi. This, in turn drives the demand in new platforms – virtualisation, hypervisors, building solutions in SQL, and understanding security. "That has also driven a lot of interest in getting certified. The channel likes to lead with its own name, not pushing the Microsoft brands, but having the accreditation in their pack means they can respond to customers. They can lead much more strongly with their own local brand, but they still need to be recognised as experts and these accreditations help."

"Big brand PC makers don't have much of a hold, but we probably have the strongest OEM business in the world in this region. That may change – the multinationals will eventually come in and make their investments here, taking share from locals. Political stability – we monitor it. It's there, but the business is driving itself anyway. The region is getting to a point of maturity."

In Kazakhstan and Ukraine, there are a lot of training activities, getting new skills and scaling up, working towards specialisation. The channel has tripled in effective size, if not in actual numbers through certifications, and competencies. Microsoft's online partner membership centre is local to the area and has started to give a lot of return and feedback. "We're seeing more customers going to the site to find partners, it's only a month old, but we're seeing it start strongly."

For a detailed local picture, we spoke with distributor ASBIS: "In Belarus itself, the beginning of 2007 was rather complicated for the whole Belarusian economy due to the steep rise of gas prices. Nevertheless, the economy managed to maintain growth, and our business grew faster than the market," says Pavel Kulakovsky, country manager at ASBIS Belarus.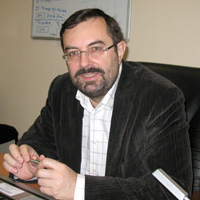 "In 2007 we increased volume by developing in many directions. This led to some restructuring as we had to expand our warehouse infrastructure and hire additional staff. As a result, we've doubled our business in line with our targets. Speaking about the overall situation in the computer market, I can say that the market in Belarus has been growing over the last two years, just like in other countries of the region. It's common knowledge that the Belarusian IT market remains to a large extent "in the shadow". I would divide the market into two parts. The corporate market (including sales to state companies and large private enterprises) plays by civilised rules that were outlined many years ago, and this trend has been gaining strength. This is why we belong specifically to this market. We ship components which are then used by Belarusian assemblers which are in turn delivered through to enterprises."

The other half is the retail market and this is susceptible to grey schemes. Here the price factor plays the most important role. At the present moment, the price difference between the legally imported goods and those on the grey market can reach up to 40% due to taxes (VAT, customs duties, sales tax).

"As a result, we have observed that owing to certain loopholes in customs regulations individual entrepreneurs have been actively importing goods not only from Russia as they used to do before, but also from Poland, Ukraine and Lithuania. This has always existed and will remain in place. What matters for us is the reduction of the share of this grey market, which enables legitimate market players to develop further. The good news on this front is the recent government decision which took effect in January to eliminate customs duties on many hi-tech products, so we expect considerable improvements."

On the monitor market the dominating trend is the state's continuing desire to protect domestic producers. So when there are certain regulations prescribing 'what to buy and what not', this has a serious impact on the positions of market players. "Due to this trend we have been refocusing on monitor sales in the retail segment, since the corporate market is fairly densely packed by Belarusian manufacturers (such as Integral and Horizont)," he says.

As for the PC market, the competition here is not so obvious, since it is more diverse and less regulated. This market is primarily occupied by Belarusian producers, while foreign brands do not have any significant impact. "Here, with our locally produced Prestigio PCs which have all the national certificates we can compete on equal terms with any domestic producers," he says.

The notebook market is totally dominated by A-brands. "We estimate the notebook market in 2008 at 50,000 pieces, while in 2007 it was somewhere between 30,000 and 35,000."

"The top three brands that make the biggest contribution to our business are Seagate, Intel, and Toshiba (finished goods). Traditionally, a large share of our business is generated by Prestigio, Xerox, Hitachi and Kingston. In 2008 we pin very high hopes on Acer and Microsoft which already landed in our Top 10 in 2007. In December 2007 we signed a distribution agreement with Microsoft. We observe positive trends in the Russian software market associated with Microsoft and this gives us a good reason to believe that given the anticipated changes in the Belarusian market this is going to be a very serious business."

"In the current situation, when we witness the formation of a civilized retail market, when stores are being opened where electronics and appliances are sold in normal conditions with full customer service, we see our role in fostering this process. We clearly see that the situation is improving."

Dmitry Gubin, marketing manager at ASBIS Kazakhstan, says the local market has the fastest growing IT in Central Asia. Just several years ago large vendors did not pay due attention to this market, but now they are firmly focused on it. Unfortunately, the year 2007 hasn't shown the growth man y expected. The financial crisis in the US had a negative impact on Kazakhstan as well, resulting in the market growth rate of 'just' 26% instead of expected 34%.

However, ASBIS Kazakhstan stood up to the challenge and grew faster than the market; he says "The market of desktop PCs in 2007 by our estimates amounted to 290,000 pieces. Just like in most of the CIS countries, the dominating positions with a share of over 75% are held by local assemblers. However, there is a clear trend indicating a growing share of branded PCs, and this share is expected to rise sharply over the coming three years.

The notebook market is one of the fastest growing in Kazakhstan's IT industry. It grew by 40% in 2007 passing the psychological barrier of 100,000 units. Early last year ASBIS Kazakhstan received an official distribution status for Toshiba, and since then we have been able to take up a 70% share of Toshiba's aggregate sales in this market. In the monitor market, the situation has remained stable over the last several years.

"Samsung and LG remain the largest players and do all the fighting for consumers. In terms of our business, our main revenue generators are Seagate, Intel, Toshiba, Hitachi, Asrock, and Prestigio. On 5 February we signed the OEM distribution agreement with Microsoft. This is a very important step in the development of our company which will make us stronger," he says.

OUR ANALYSIS
From such a low base, this region can certainly offer high growth; but local knowledge and participation is the only way, as is a keen knowledge of what the politicians and local bureaucrats are up to. Perhaps sit back for a while and see how the politics resolves itself, but don't wait too long.