AMD has had a brilliant 2019, and it seems like 2020 will be a fantastic year for the company as well, with AMD showing off its Ryzen 4000 series of mobile processors at CES 2020.
We are particularly excited about the performance benefits AMD is promising with its new lineup, which could see loads of new laptops come out that are thin, light and powerful. Some of the most exciting laptops we've seen at CES 2020, such as the Asus Zephyrus G14, are going to be rocking AMD's new chip.
While we've seen laptops running on AMD processors before, they've not managed to match Intel when it comes to performance and popularity.
However, a newly-emboldened AMD, which has been on a bit of a winning streak of late, promises that its Ryzen 4000 mobile processors will change all that.
AMD's CEO, Dr Lisa Su, is confident enough to call it the "best laptop processor ever built" – and it will reportedly come with 8 cores and 16 threads.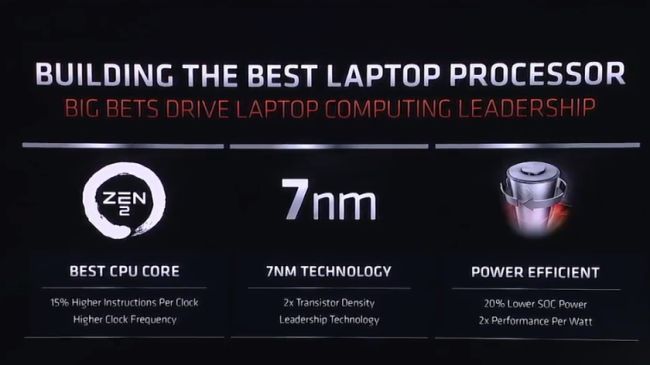 While Intel is expected to show of its Comet Lake mobile processors at its own event at CES 2020, AMD has stolen some of its thunder by announcing the details of its Ryzen 4000 series.