Tag Your Discs With LabelTag! A Smart Method to Label Your Discs
LabelTag is an easy and convenient way to create simple labels on the data side of your disc.
LabelTag will be introduced this year on Lite-On 24x DVD writers. With these DVD writers you can archive or backup valuable files and label them accordingly.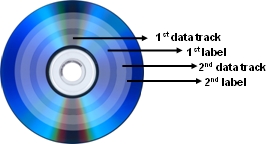 LabelTag works with all standard DVD±R discs. There is no special media required.
You create a label as part of the recording proces. Burn simultaneously with your data. It is fast and the label will not fade or peel off.
LabelTag makes optimum use of the discs surface. A label is located direct behind the data.
LabelTag is quick, looks professional, and makes optimum use of your media and DVD writer. There is no additional action required to start with LabelTag today!
Buy Lite-on products at ASBIS B2B e-Shop