Join us in Almaty and Minsk and experience the latest advances in video production, audio creation and image processing on the Mac. This exclusive event will showcase the new versions of Final Cut Studio, Logic Studio and Aperture 3, along with the expanding ecosystem of solutions that make the Mac the creative platform of choice.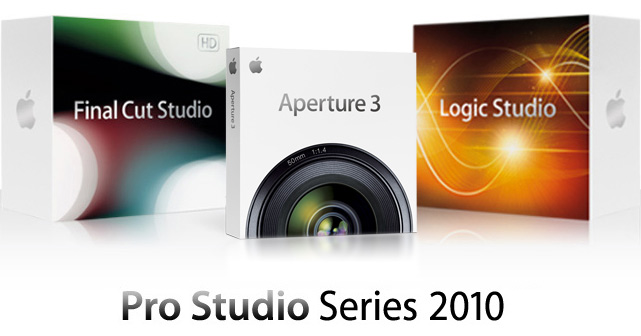 The Final Cut session will demonstrate many of the 100+ new features in the new Final Cut Studio and Final Cut Server. We'll show you how the products in the suite integrate to enable you to work faster and more efficiently through the entire post production workflow.
The Logic session is ideal for guitar players, live performers or musicians who record, edit and mix their own music. Learn more about the most advanced creation and production tools in the industry and find out why your Mac is the best live rig you'll ever have.
During the Aperture 3 section we will show you new powerful and easy-to-use tools to refine images, showcase your photography, and manage massive libraries on your Mac. Experience for yourself the new suite of more than 100 incredible features, including an easy interface and enhanced image processing.
For the first time in Kazakhstan and Belarus, Apple event will take place in Almaty and Minsk. Join us for one session or both. The event is free to attend but spaces are limited so you should register now to be sure of your place.
Almaty, Kazakhstan

May 24, 2010 - «Cinema Towers», 1 Zhandosova Str.
Minsk, Belarus

June 9, 2010 - «Victoria» Hotel, 59 Pobediteley Avenue