BUY ONLINE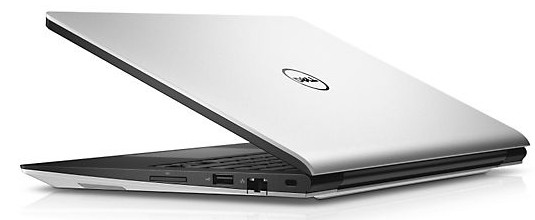 Inspiron 7000 Series laptops provide the best Inspiron experience ever with a unique combination of upscale materials, thin, sleek design and great performance
Inspiron 11 3000 Series laptop is the smart and affordable ultraportable choice with exceptional battery life and lightweight design
Inspiron 23, the thinnest 23-inch all-in-one in the world, saves valuable desktop space with a gorgeous, razor-thin design
Dell has announced its updated Inspiron portfolio with a range of new laptops and an all-in-one PC that will be on everyone's wish list. The new touch-enabled systems offer savvy buyers dependable technology that keeps them connected, from the upscale, feature-rich Inspiron 7000 Series laptops – Dell's thinnest and strongest Inspiron line ever – to the ultraportable Inspiron 11 3000 Series, featuring a slim design with exceptional battery life so it can keep up with you, wherever you are. For those looking for a space-saving PC without sacrificing on performance or style, the Inspiron 23 all-in-one features a full articulating stand and 10-finger capacitive touch display. Continuing the Inspiron tradition of delivering technology that's accessible and easy to use, these new additions to the portfolio significantly raise the bar on stylish personal computing that won't break the bank.

"Consumers today are looking for PCs that are not only dependable and easy to use, but are packed with all of the features they want in a thin, upscale design," said Ray Wah, vice president, Dell Consumer PC Group. "We think this is our best Inspiron line-up ever, and we're really proud of the tremendous value that we can provide to our customers."
Inspiron 7000 Series: The thinnest, strongest, and best Inspiron experience ever

The Inspiron 7000 Series laptops provide powerful performance in thin, upscale designs. Featuring diamond-cut beveled edges, the 7000 Series' forged aluminum design turns heads and feels reassuringly strong. All Inspiron 7000 Series laptops come with a 10-finger, capacitive touch display with edge-to-edge Corning Gorilla Glass NBT for durability. The Inspiron 14 and 15 can both be outfitted with optional Full HD, vibrant 300-nit touch displays featuring 97% more pixels than HD and 160-degree viewing angles, twice as much as regular HD. The Inspiron 7000 Series features backlit keyboards as standard to make it easy when the lights are low, and is maximized for efficiency with Intel 4th generation (Haswell) Core i5 and i7 options, as well as SSD options (Inspiron 15 and Inspiron 17) to speed up boot times and application loading.
Ideal for on-the-go types with up to 8 hours and 52 minutes of battery life, the Inspiron 14 slips easily into a sleeve or bag with its ultra-thin 0.6-inch (15.3mm) design, which is 27% thinner than its predecessor, the Inspiron 14z. The Inspiron 15 is the perfect blend of portability and performance, measuring under an inch thin (0.9 inches) with a large 15.6-inch screen and up to 7 hours, 24 minutes of battery life. At just over an inch thin (1.1 inches), the Inspiron 17 comes with an optical drive and touch as standard, making it a compelling desktop replacement entertainment center.

In keeping with Dell's commitment to sustainability, the Dell Inspiron 7000 Series is the first to use wheat straw as part of its packaging. This is the left over part of the wheat plant after harvesting that is often burned by farmers. By using corrugate cardboard that is 15 percent wheat straw, Dell is helping customers reduce their carbon footprint and helping adjacent industries grow, while maintaining its commitment to the environment.
Inspiron 11 3000 Series: Ultraportable design, convenience of touch and familiarity of a keyboard

Whether you're toting a backpack across campus or travelling cross-country, the Dell Inspiron 11 3000 Series is a reliable, ultraportable choice for those who are on the go all day. The Inspiron 11 features an 11.6-inch, 10-finger capacitive touch display with noise-cancelling, dual-array microphones to make web chats amazingly clear – even in public spaces. At 0.83 inches (21.2mm) thin, a starting weight of just over 3 pounds (3.15 lbs.) and with up to 8 hours, 20 minutes of battery life, the Inspiron 11 is perfect for both entertainment and productivity on-the-move.
To maximize the versatility and performance of Inspiron laptops like the Inspiron 11 3000 or Inspiron 7000 Series, Dell has a range of recommended essential accessories. Protect your investment with a case or backpack and take along a wireless mouse for easy navigation. To integrate an Inspiron laptop into a more traditional desktop set-up, customers can connect to a Dell productivity dock, virtually borderless monitor and wireless keyboard and mouse.
Inspiron 23: Simplify your space with the world's thinnest 23-inch All-in-One PC

The Inspiron 23, the latest addition to Dell's expanding all-in-one portfolio, is a feature-packed all-in-one with a gorgeous, razor-thin design. With a Full HD, 10-finger capacitive touch display, the Inspiron 23 has an articulating stand for an intuitive interaction with Windows 8. Consumers can tilt the display, angle it closer for an easy touch experience, or even lay it flat. Perfect for a home office or living room, the Inspiron 23 provides a powerful and enjoyable all-round experience while fitting nicely into the home décor with an attractive, slim design.