BUY ONLINE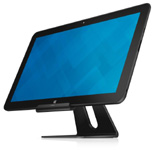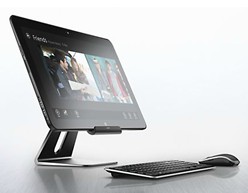 Dell has raised the bar on computing with the availability of the XPS 18, a design breakthrough that achieves a perfect blend of weight, large display size and performance in a thin, elegant and highly-mobile design. With a huge 18.4-inch Full HD capacitive touch display, the XPS 18 opens up new possibilities in multimedia and casual gaming for families, yet is still easy to use thanks to its surprisingly light weight. In addition to its innovative design, the XPS 18 hits the much sought after sweet spot between mobile entertainment and desktop-level productivity, and dramatically redefines beliefs of what a PC can do.
Built with families and active consumers in mind, the XPS 18 is one of the world's thinnest, lightest and most portable AIO, and can be easily transported around the house for watching movies in the living room, playing games with the family, viewing recipes in the kitchen or creating professional presentations in the home office. When it's time to move the XPS 18 into another room to do homework in a quiet environment, its slim and lightweight design make it so portable a child can carry it.
The XPS 18 boasts a number of competitive and industry firsts that set a new standard for AIOs. Starting at just 2.2kg with an optional SSD drive, the XPS 18 is less than half the weight of other currently available portable AIOs and has nearly double the battery life offering up to five hours of run time between charges. The 18.4-inch Full HD touchscreen is over three times the screen size of the Apple iPad (nearly twice the diagonal) and lends itself to new ways of sharing a computer and collaborating on a single device. It is light enough to hand back and forth, but the screen is large and vibrant enough for multiple people to watch videos, share content or enjoy dual-player games on the same screen from a variety of angles. The XPS 18 is based on third-generation Intel Core processors and Windows 8 operating system for no-compromise performance, whether docked or on the go.

The XPS 18 is built on the XPS heritage of uncompromised form, function and thoughtful craftsmanship, and combines the performance characteristics of a primary home PC with the advanced design features of other XPS products. The XPS 18 features an aluminum back finish with soft grip for traction and comfort. It comes with a wireless keyboard and mouse and its flexible design allows it to be used in a variety of ways for the most comfortable viewing angle: on an optional powered stand for 'walk up' computing; on any flat surface using the built-in flip-out feet; laid flat for sharing; or held on your lap for reading and browsing.

"The XPS 18 will change the way people define and use a PC today," said Kirk Schell, vice president, Consumer PC Group, Dell. "Everyone who uses it is shocked and amazed at how light it is and comfortable to use in a variety of settings. By combining the performance, versatility and space-saving design of a traditional AIO with an ultra-thin and light touch display and unmatched battery life, we're giving customers a whole new computing experience that can go anywhere."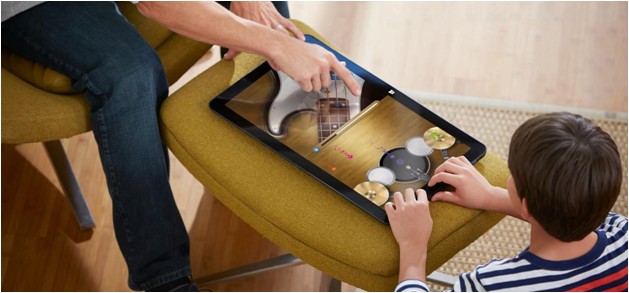 Personal and Professional Content Anytime, Anywhere
As a bonus, the Dell Wyse PocketCloud application is pre-installed on the XPS 18, helping users build their own "personal cloud" and remotely manage personal and professional content. By combining PocketCloud with the portability of the XPS 18, mobile workers will be able to enjoy a brilliant multimedia experience with access to all of their apps and content from virtually anywhere.