BUY ONLINE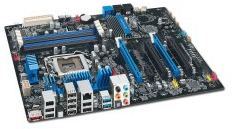 Account Management

Partner with your dedicated account manager to help drive sales and solutions, stay ahead of industry trends and alert you to the latest opportunities. Your account manager can help you succeed with the highest level of personal service that meets your exact needs.


Events



Earn invitations to annual partner-only events offering the latest product information, face-to-face training, and the opportunity to network with Intel executives.

Points



Greater performance brings greater rewards. All partners can earn points; Gold and Platinum partners can spend points on Intel® Technology, events, travel, and marketing materials.

Training



Access the latest online and face-to-face training courses to sharpen your knowledge and stay ahead of the competition.

Partner Materials

Promote your partnership and grow your business with co branded marketing materials, including banners, templates, posters, animation, and other promotional materials to help you drive demand.

Sales and Marketing Tools



Grow your business and leverage targeted sales and marketing tools and solutions to boost your sales, enhance your brand image, and role as trusted advisor to your customers.

Priority Technical Support



Get quick answers to technical and membership questions with priority support via chat, email, or phone, and advanced warranty service with replacement of Intel purchases before return of the defective part.

Dedicated Website



A fully responsive web site that features technical and sales information based on your own personal preferences, as well as membership information, promotions, training, industry research and events.
More information you will find here >>
Ready to join? Register Now >>