Lite-On IT , the largest Taiwan-based maker of optical disc drives (ODDs), expanded its monthly production capacity starting in the second quarter of 2007 from five million ODDs to six million units by the end of September, according to industry sources in Taiwan.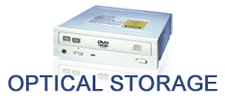 According to Lite-On's plans, the additional production capacity will be allocated for production of half-height (H/H) burners used in desktop PCs and slim-type models used in notebook PCs as well as DVD-ROM drives for game consoles to meet fast growing global demand.
Lite-On IT has dedicated the additional monthly capacity to production of the internal DVD-ROM drive of the Xbox 360, according to the industry sources, adding that Lite-On IT's monthly shipment volume of H/H burners has reached 2.5-3.0 million units since the third quarter of this year.