Philips & Lite-On Digital Solutions (PLDS) announces the introduction of the world's first BD-ROM drive in the market. The Lite-On DH-4O1S is a read-only device for all popular media formats, including Blu-ray discs. Besides Blu-ray discs, the drive can read DVD+/-R(W) and CD-R(W) media.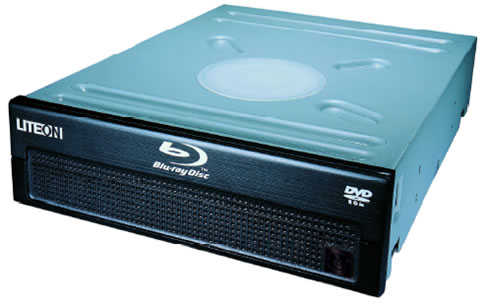 The retail pack includes an extra silver bezel and a SATA cable to connect the drive to the motherboard of the PC. It also includes a Cyberlink Blu-ray software package for playback Blu-ray media in high definition. The complete pack will be available from December for an estimated retail price of EUR 179,-.
"With this BD-ROM drive we make the Blu-ray format available to a wider audience then ever before," says Jelmer Veldman, marketing manager for PLDS in Europe. "Because it is a read-only device, we are able to reduce the price to a level that it becomes more interesting to make that step to the next generation format. People can now enjoy high definition playback on their PC. And instead of spending hundreds of euros on a stand-alone Blu-ray player, one can use an HDMI cable to connect his/her PC with a TV-set and enjoy high definition using their BD-ROM drive as their Blu-ray playback device."
The DH-4O1S has a Serial ATA interface and reads BD-R/RE/ROM/SL/DL media at a maximum of 4X. Single Layer DVD ±R can be read at 12X, while Double Layer DVD±R and Single Layer DVD-±RW can be read at 8X. CD-R(W) can be read at a maximum speed of 32X.