BUY ONLINE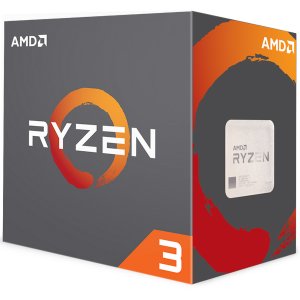 Incredible Console-Class Gaming — No Graphics Card Required. The new AMD Ryzen™ processor with Radeon™ Vega Graphics.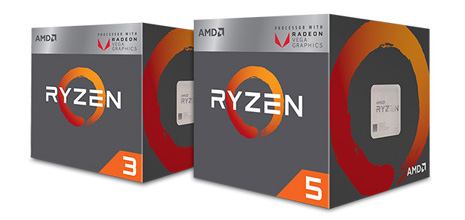 UNLEASH THE POTENTIAL OF YOUR PC
Put some play behind your power. We've taken our ground-breaking processors and fused them with the incredible, visually immersive Radeon Vega Graphics. When you put Ryzen and Radeon on the same chip, you unleash your PC's true potential.
EXPECT MORE FROM YOUR PROCESSOR
AMD Ryzen processors deliver exceptional PC performance with revolutionary machine intelligence, massive multitasking capabilities and a highly efficient architecture that mean faster, smoother experiences for you.
AMD SOCKET AM4 COMPATIBLE
AMD Ryzen™ Desktop 2000-series Processors are compatible with Socket AM4 motherboards when a compatible BIOS update has been installed. Please contact the manufacturer of your AMD Socket AM4 motherboard for guidance on how to update to the latest BIOS.